About
Sprint S.A. - Leader in IT systems integration
Sprint SA is one of the leaders in the market of professional IT systems integration and advanced communications solutions. For over twenty years we have created and designed professional systems using the latest technologies.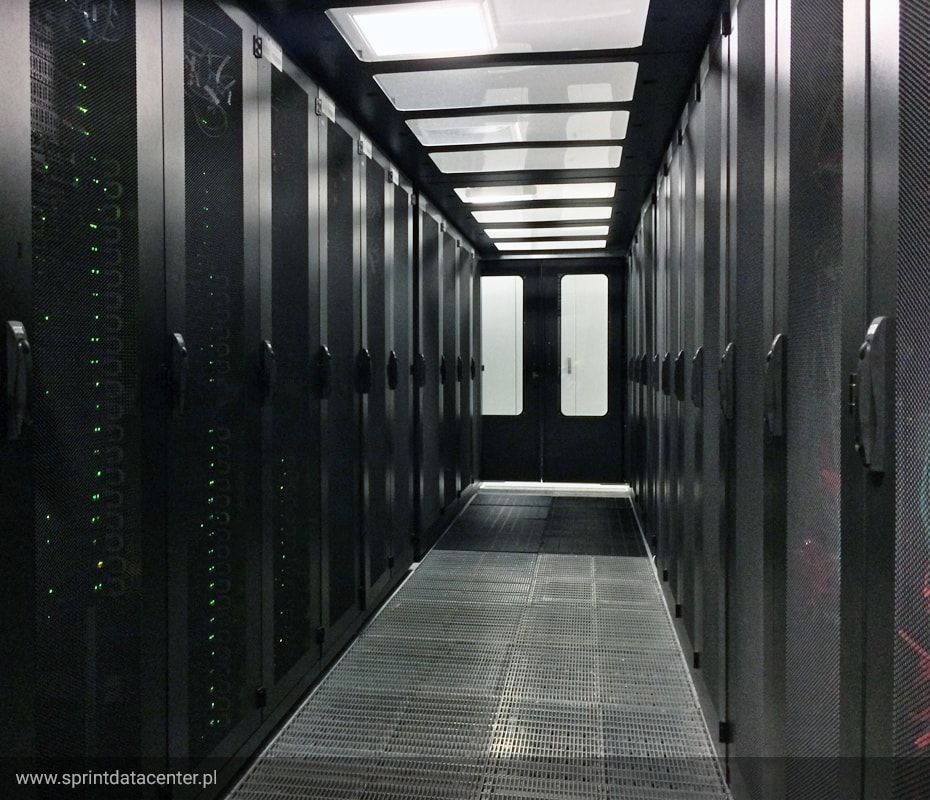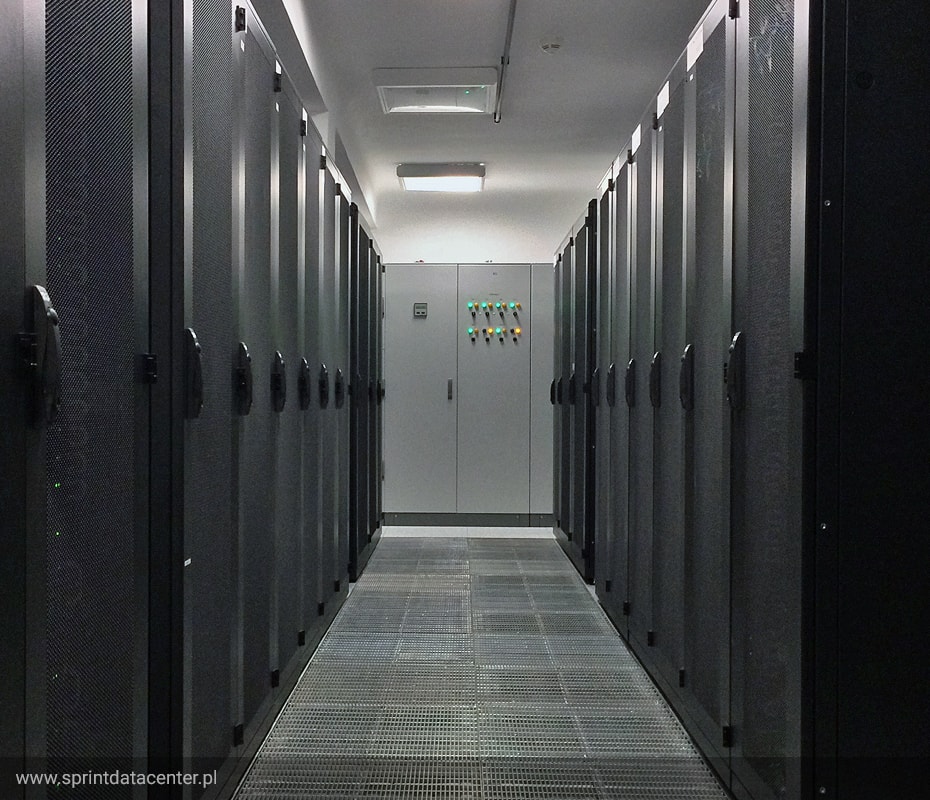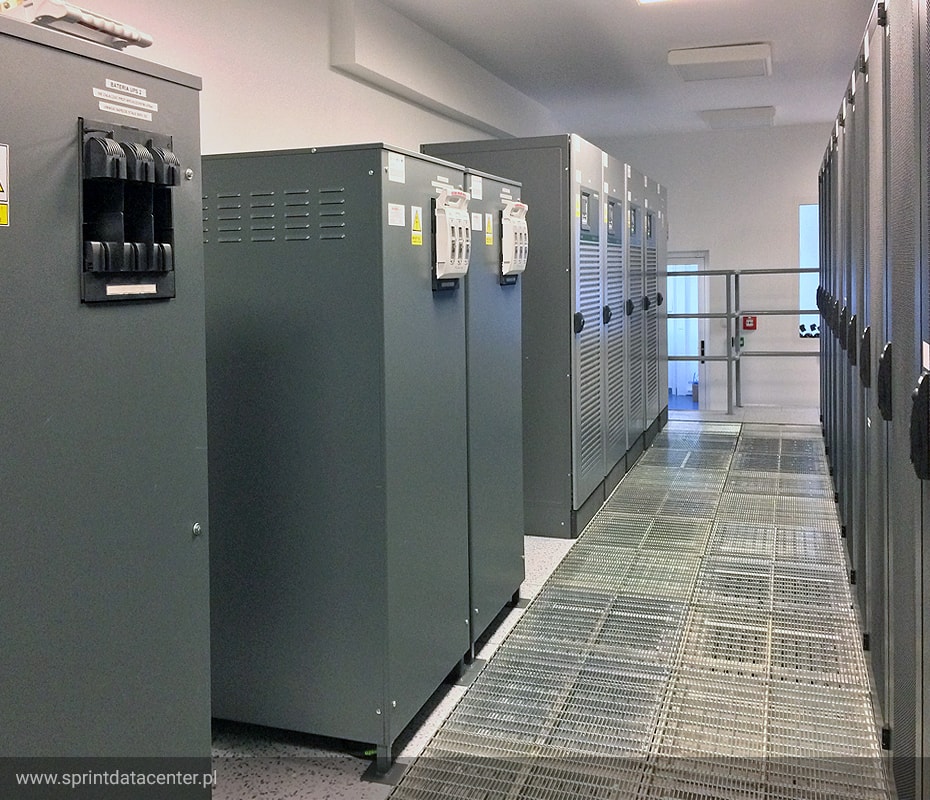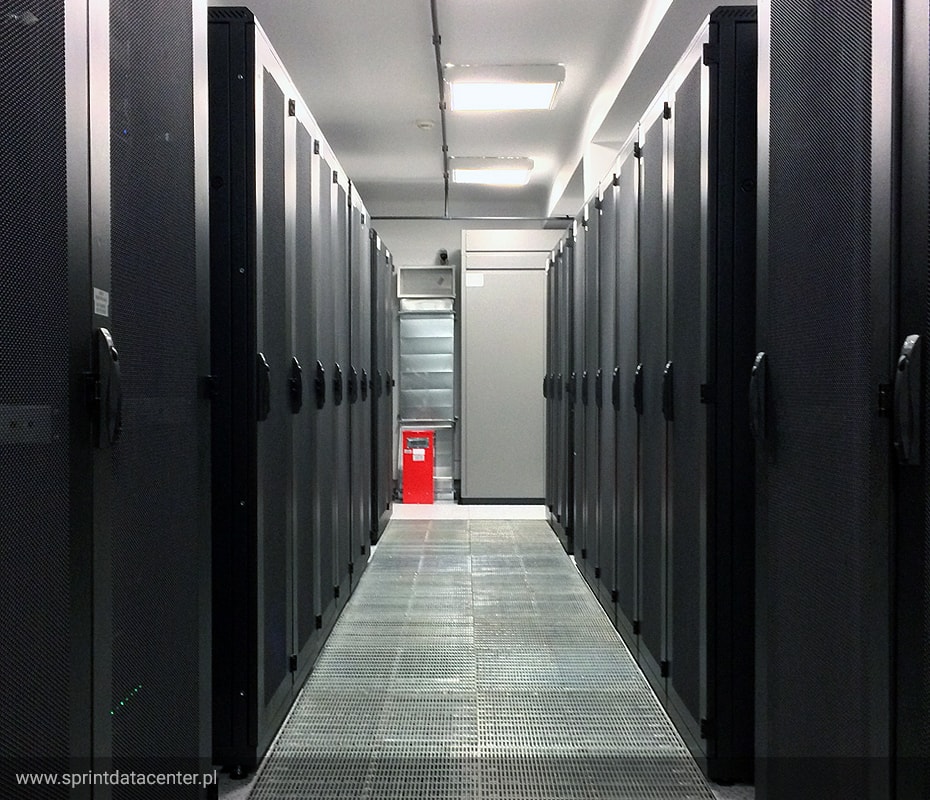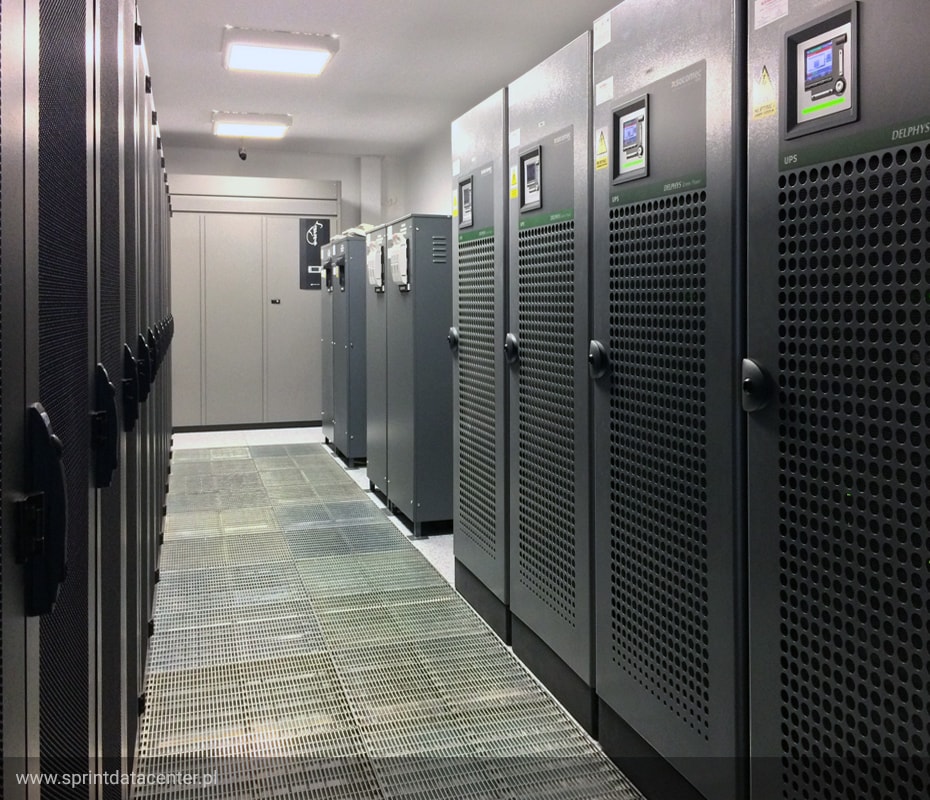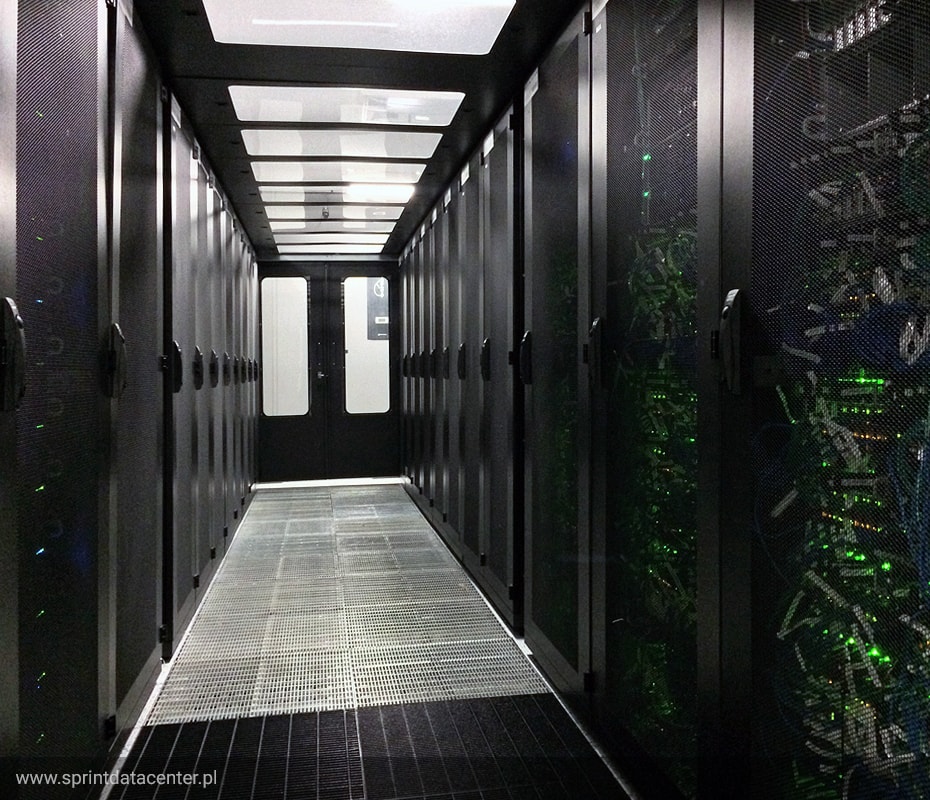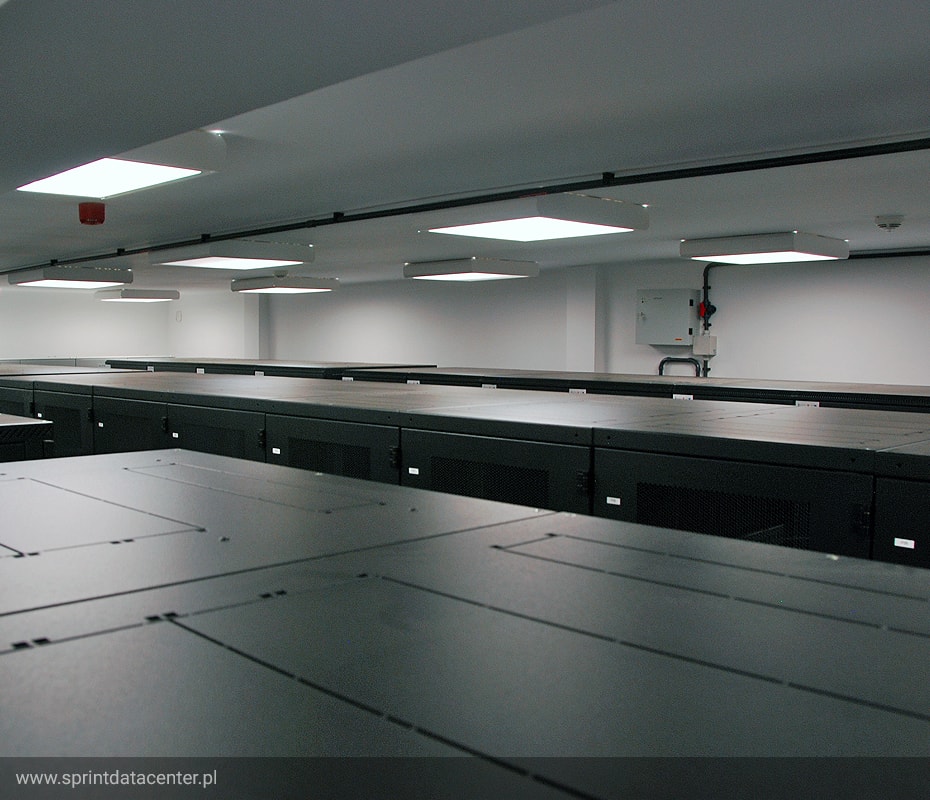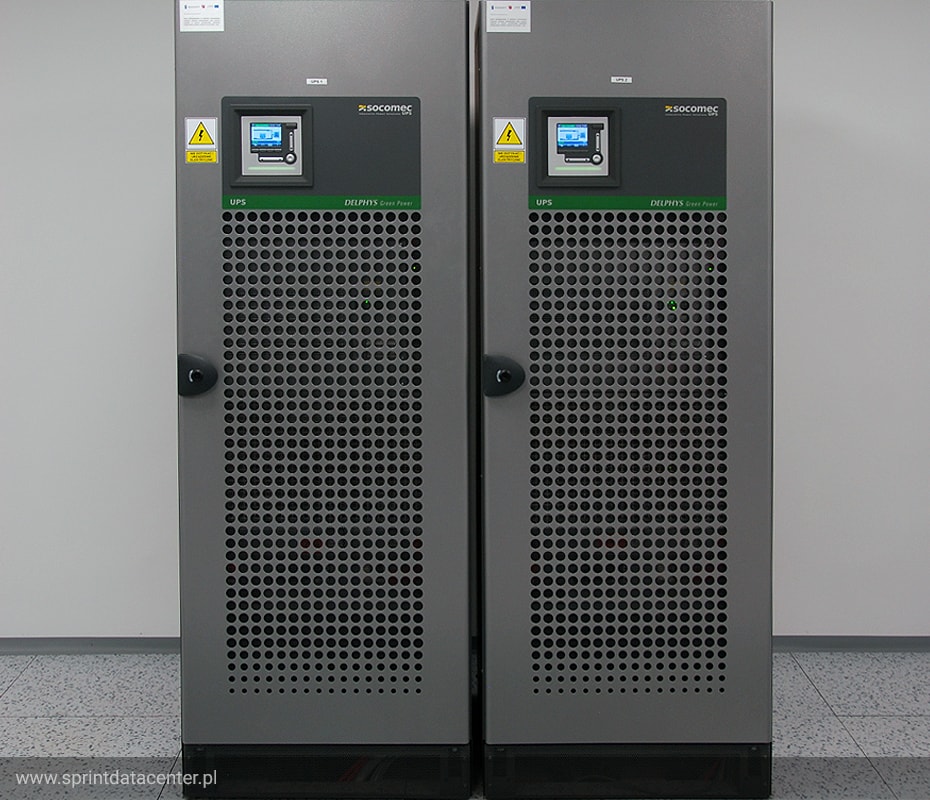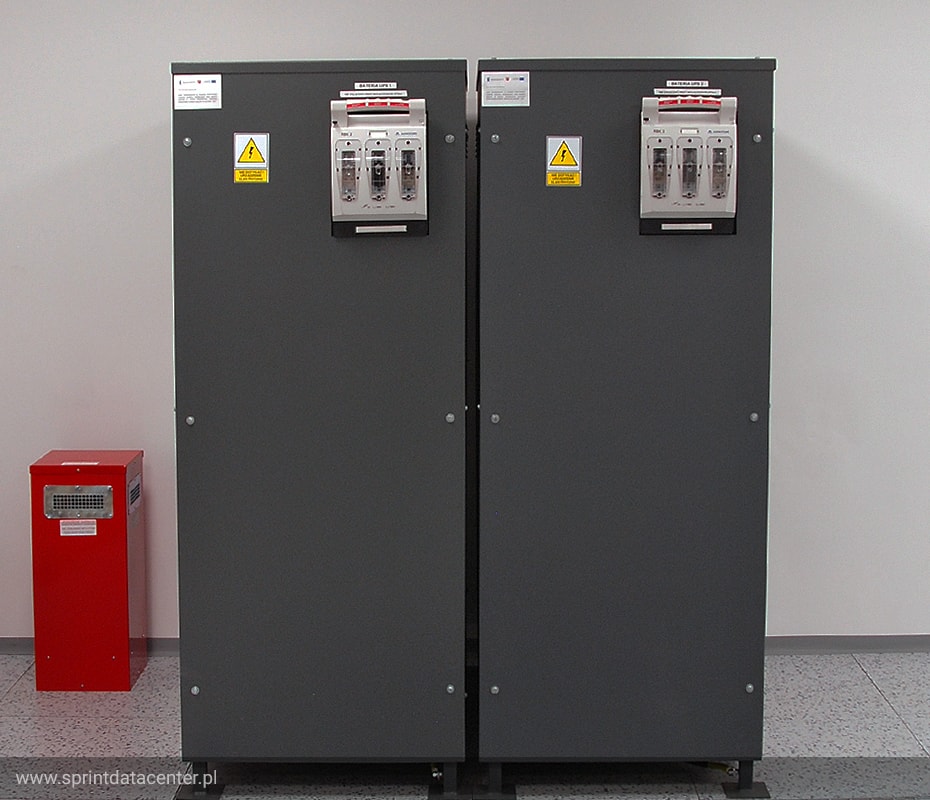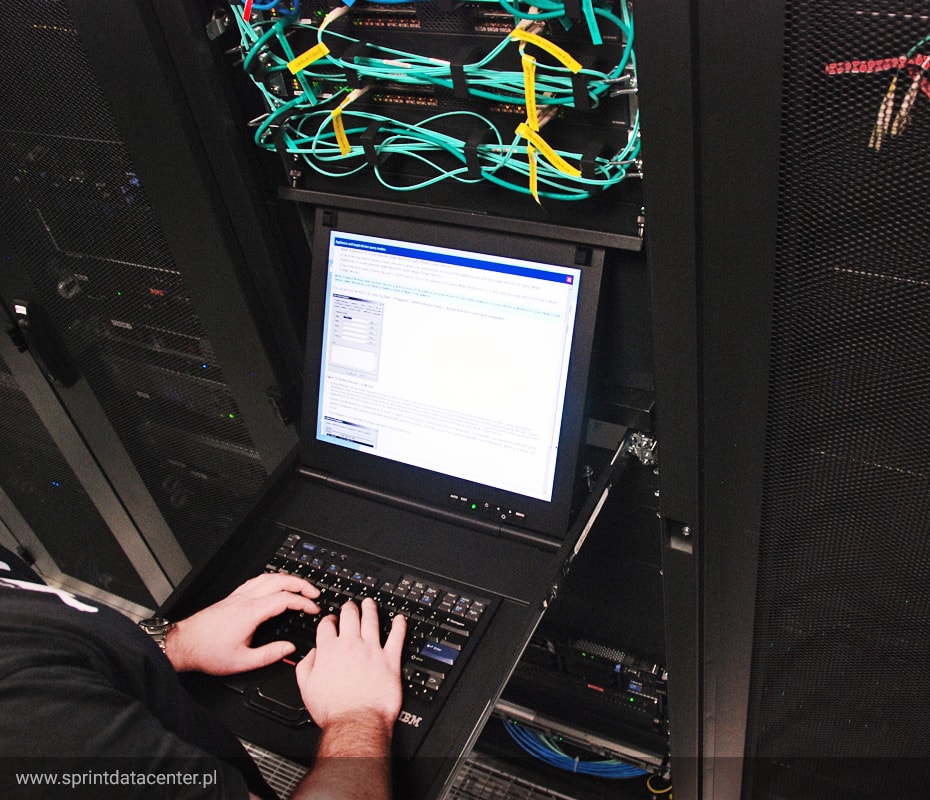 Our strengths
We rely on our experienced staff and extensive technical background of Sprint SA. Our main advantages are: a technical and economic background, an extensive references list and a secure location. Our service is aimed at customers who require data security at the highest level.
More about Sprint SA>>

The main server room placed in Sprint Data Center in Olsztyn, is ready to take 60 42U server racks. The air-conditioned room has a system equipped with a strict access control, a non-combustible technical floor and High Power Sector with intelligent floor ventilation system. An emergency power is supplied by a generator of 1000 HP with the possibility of continuous operation. All the elements are watched by VESDA fire protection system which is integrated with an aerosol fire extinguishing system.
Sprint Data Center – A technology landmark of Warmia and Mazury.
In November 2011, SDC was awarded in 'Best product and service of Warmia and Mazury' competition in the category of "Industrial Product". The jury headed by the Speaker of Warmia and Mazury rewarded us for innovation and successful implementation of the latest technologies within the region. The competition is organized by a local newspaper Gazeta Olsztyńska and Polish Radio Olsztyn S.A.
Highest security standards
Sprint Data Center has been designed and built with the use of the latest technologies applied in the construction of facilities of Data Center class. Our center received the result of 3/4 TIER in TIA standard (Telecommunications and Infrastructure Standard for Data Centers).
Quality certifications - ISO 9001, NATO AQAP 2210, WSK
Sprint Data Center offers products and services of the highest quality as evidenced by ISO 9001 Certification, AQAP 2110 Certification (NATO quality management system) as well as WSK (Internal Control System) Certificate. Sprint is one of two companies in Poland complying with NATO AQAP 2210 (concerning software quality assurance).
Document Secret Protection (SECRET, NATO SECRET, SECRET EU levels)
As one of a very few companies in Poland we received Industrial Security Certificate of the First Degree issued by the Internal Security Agency, confirming the full capacity to ensure the protection of classified information categorized as SECRET. We possess full ability to protect classified information of the European Union and North Atlantic Treaty Organization.
Additional licenses and permissions:
• Concession for property protection services issued by Ministry of Interior and Administration offered in the form of technical protection
• Declaration for participation in tenders in the field of security for the NATO-NC3A issued by the Industrial Department of Defense System
• Technical security staff' licences and registered security clearances held by our engineers and technicians.
Secure Location
We are located in an area safe from floods, floodings, storms, mining damages, rock bursts and earthquakes. The area in not threatened with industrial disasters in refineries, mines, power plants and artificial water bodies.
Sprint Data Center is located in Olsztyn at 26 Jagiellonczyka Street, on the premises of Sprint S.A. Outside the building there is a car park, a wide entrance and a big maneuvering area for trucks delivering IT equipment. We are located at the traffic routes running from Warsaw, Gdansk, Lodz and Poznan. Map of SDC's location >

The SDC's location enables our clients to come in a short time and easy unload outsized vehicles with their equipment.
The premises and network protection
The building is protected by a constant 24-hour security guards control and 24-hour video surveillance cameras. The access to the premises is overseen by modern access system with full visitor registration. The entry to the operating room is always accompanied by the SDC technical staff. Client's technical service staff can use temporary work space which is equipped with high-speed Internet access.
SDC collocation space
High-performance blade servers are installed in the High Power Sector with increased cooling performance with intelligent floor ventilation system. The technologies applied here are the most modern technologies in the country.
Data transmission
Independent fibre optic link provides fast and secure access to operators such as: Telekomunikacja Polska, Telekomunikacja Kolejowa and Olman – MAN in Olsztyn. By the KIX traffic exchange point, we guarantee reliable access to the ATM network, GTS Energis, NASK, UPC, Aster, Netia, Vectra, Multimedia, and many more.
Technical solutions
Our Clients' servers are installed in a room equipped with a precision cooling system. It provides an optimum temperature at 23°C (plus or minus 2°C) and relative humidity RH of 50% (plus or minus 10%). Non-combustible technical floor enables to have a quick access to all systems at the premises and its permissible load is up to 2500 kg/m2.
Reliable power system
The SDC work is secured by our own transformer station, two-way power supply system, uninterruptible UPS battery packs and industrial generator with a capacity of 1000 HP designed for a continuous operation.
Fire safety
VESDA fire protection system ensures the fire safety. Any fire is extinguished with an aerosol system harmless to electronic equipment.
Our Company Details:
Sprint SA, 10-062 Olsztyn, 26 Jagiellonczyka Street
The District Court in Olsztyn
VIII Division of the National Court Register
KRS number: 0000372363
NIP (Taxation Identification Number): 739-020-41-15
Share capital: 1 000 000,00 zł (fully paid)
The amount of the remaining equity on 31st December 2016 was 25 825 604,72 zł
Download
SDC brochure

Download SDC brochure in PDF format
Size: 4.1 MB